The Ferrari 458 Italia was first unveiled in 2009 at the Frankfurt Motor Show. This mid-engined sports car replaced the previous model F430.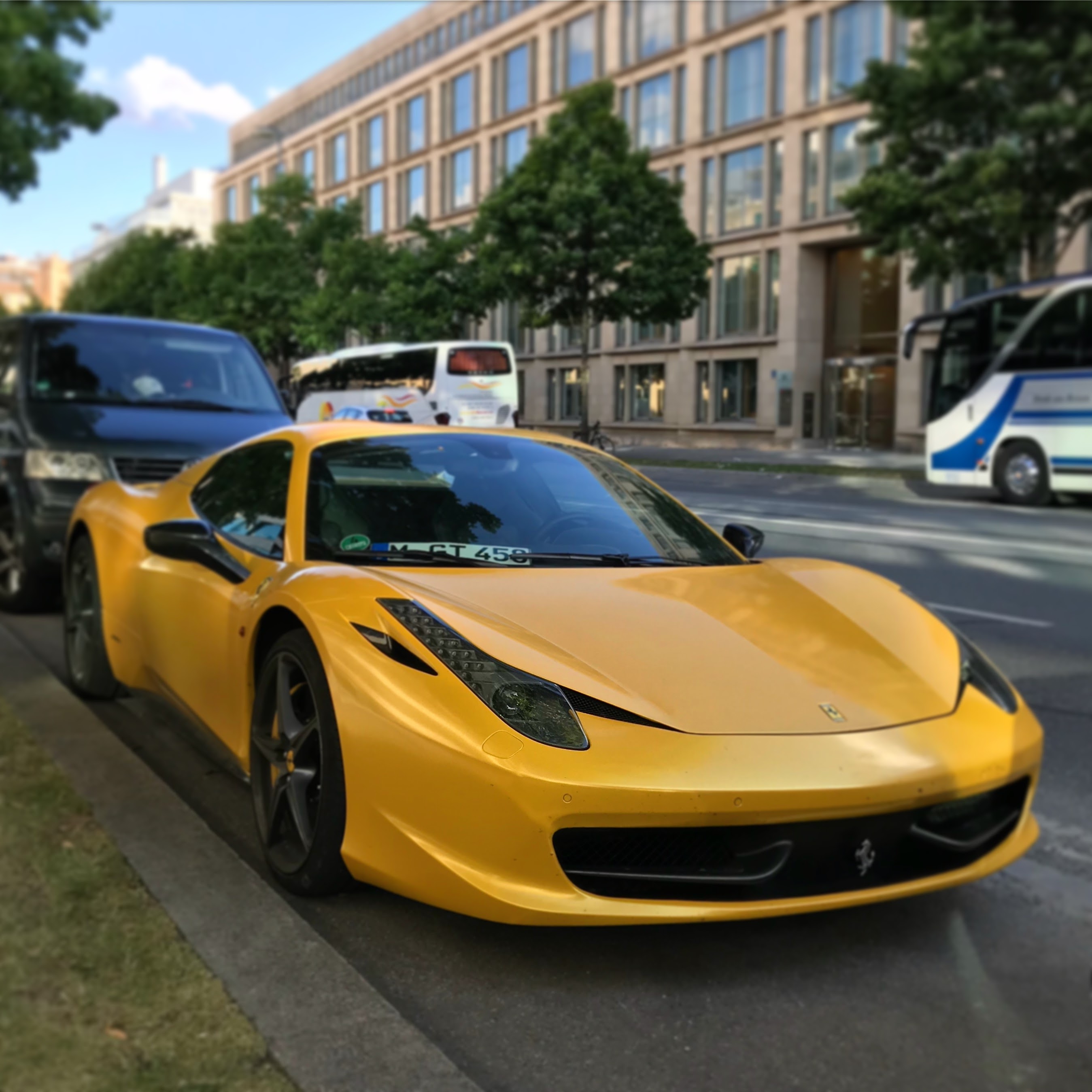 It features a 570 PS / 419 kW V8 engine that accelerates the car from 0-100 km/h in 2.9 to 3.0 seconds and is able to reach a top speed of 340 km/h. The body has been designed by Pininfarina under the leadership of Ferrari design director Donato Coco.
In 2015 it has been replaced by the new Ferrari 488, which was unveiled at the Geneva Motor Show.