This beautiful black orange McLaren 650S sports car has been spotted in Munich today.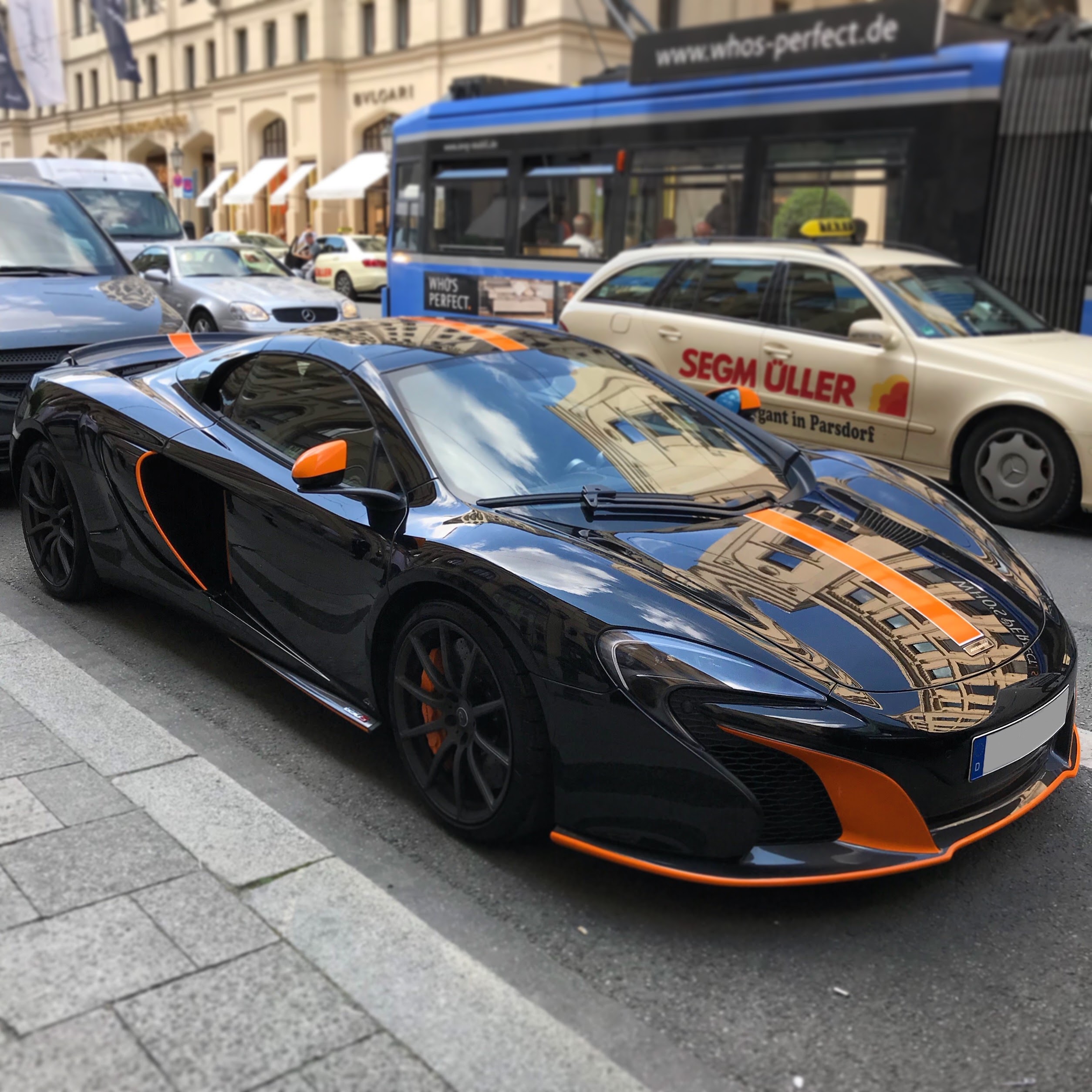 This model has been introduced to the public in 2014 at the Geneva Auto-Salon. It is the successor of the McLaren 12C and has in the meanwhile been superseeded by the more powerful McLaren 675LT and finally the 720S.
The McLaren 650S has a maximum speed of 333 km/h and its 650 PS (478 kW) can accelerate the supercar from 0 to 100 km/h in 3.0 seconds. This car is part of the "Super Series" McLaren cars.